Welcome
The Glass Menagerie is a community chorus in Greenwich Village, New York City. We are a group of up to 70 singers, and we give two concerts a year, one in December and one in May. We rehearse during the school year on Thursday evenings.
Spring Concert
One Land, Many Voices!
Sunday, May 7, 2017, at 7:30 p.m.
The American musical canon is filled with diverse voices. Generations of people have reached our shores, bringing their music with them. Join us as we celebrate the wealth of voices that have contributed to the American experience — composers such as Aaron Copland, William Billings, Eric Whitacre, and Dr. Ysaye M. Barnwell; traditional songs from Jewish and African-American roots; and American Standards by some of our most famous immigrants.
Venue: Church of the Holy Apostles, 296 9th Avenue (SE corner 28th Street) in New York City.
Tickets: $20 ($15 for students) may be purchased online at Brown Paper Tickets (plus modest processing fee) until 4:30 p.m. on May 7. Tickets will also be sold at the door just prior to the event.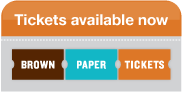 The Glass Menagerie welcomes everybody to its concerts, regardless of ability to pay the full suggested donation. Our venues are wheelchair-accessible.
The Glass Menagerie Chorus 2017 Concert Series is made possible in part with public funds from Creative Engagement, supported by the New York City Department of Cultural Affairs in partnership with the City Council and the New York State Council on the Arts with the support of Governor Andrew Cuomo and administered by Lower Manhattan Cultural Council.
Add your name to our mailing list to receive our semi-annual concert notices. Your privacy is important to us. We never share your information with third parties.
Read about us in the New York Times!
Check out the New York Times' interview with our Artistic Director Susan Glass. The occasion was our appearance on March 4, 2015 in THE EVENTS, an innovative theater production by Scottish playwright David Greig, at New York Theatre Workshop.
.