Welcome!
The Glass Menagerie is a 60 voice community chorus based in Greenwich Village, New York City. We've been making music together since 1984. We rehearse on Thursday evenings during the academic year at LREI (Little Red School House/Elisabeth Irwin High School), 272 Sixth Avenue at Bleecker Street, New York, NY 10014. Our regularly scheduled concerts take place in December and May.
The 2017-18 Season
Bach to Bach to Bach
A musical journey with J.S., C.P. E., and P.D.Q. Bach. Selections from J. S.'s Cantata 140 and Christmas Oratorio, C. P. E.'s Der Kampf der Tugend, and some gems from the irreverent P.D.Q.'s Art of the Ground Round and The Seasonings. Joining us will be soloists Katy Lindhart, soprano; Toby Newman, alto; Joseph Rubinstein, tenor; and Dennis Blackwell, baritone; along with a Baroque chamber ensemble.
Saturday, December, 9, 2017, at 8 p.m.
Church of the Holy Apostles, 296 9th Avenue @ 28th Street, New York, NY 10001
The Glass Menagerie Chorus 2017 Concert Series is made possible in part with public funds from Creative Engagement, supported by the New York City Department of Cultural Affairs in partnership with the City Council and the New York State Council on the Arts with the support of Governor Andrew Cuomo and administered by Lower Manhattan Cultural Council.
Tickets for Bach to Bach to Bach are on sale now at Brown Paper Tickets!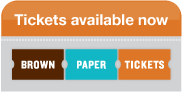 More than 30 years of singing!
In May 2014 we received a Proclamation from the New York City Council marking our 30th anniversary making music together in Greenwich Village.